The structure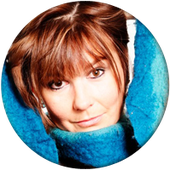 Le Pôle lyrique d'excellence offers a unique programme based on excellency for Opera Singers located close to Lyon (the Auvergne Rhône-Alpes region of France).
Cécile De Boever endeavoured to bring together a teaching staff whom are all professional musicians and experts in their own respective fields related to singing. Thus, offering an extensive and comprehensive training at Le Pôle Lyrique d'Excellence.
Renowned mezzo soprano Nadine Denize is the embassador of Le Pôle lyrique d'excellence. The teaching staff is composed of a solid team of trainers of pedagogues and musicians. The Pôle Lyrique d'Excellence's staff, guest visitors and coaches are well respected and established at a national and international level.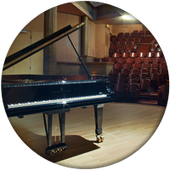 Le Pôle lyrique d'excellence offers a 6-week training programme  for pre-professional or professional singers. Each working week (session) has a specific theme: Bel Canto, French Music, Mozart / role study, Baroque and Early Music repertoire, German repertoire (Opera and songs), Twentieth Century Music, etc.
The aim of Le Pôle Lyrique d'Excellence is to give technical and artistic advices in order to help the young singers in gaining autonomy and serenity within themselves. Enabling them to better handle any circumstances they may face in their future professional life.
Monitored by the vocal staff, the trainees will progress through the year from the preparation of the repertoire to the performance time (concerts, recitals, opera staged productions etc...)
The students, pre-professionals or professionals will gain a deep understanding of themselves and their voice, having received knowledge on every aspect of singing at Le Pôle lyrique d'excellence.
The six weeks-worth of sessions format is an excellent way to keep growing in an institution to reach a higher level of mastery whilst having projects on the outside for the trainees.
Le Pôle lyrique d'excellence also offers masterclasses based on Audition training and general etiquette, rôle studies, etc.
The story
Cécile de Boever suggested in 2013-2014 the creation of a unique project in the European Opera Sphere and created Le Pôle Lyrique d'Excellence which was the first of it's kind. Initially hosted in the Ecole de Musique de l'Ouest Lyonnais (Charbonnières – Marcy l'Étoile), Le Pôle Lyrique D'Excellence settled in Dardilly, one year after its creation. Cultural and artistic activities are pillars of the Dardilly's society.
In order to continue to grow, Le Pôle Lyrique d'Excellence became an organisation in 2014. The solide base of it includes numerous partnerships and residencies.
* * *
The official creation of Le Pôle Lyrique d'Excellence was celebrated by a concert in the salons of Lyon's City Hall where the soprano Cécile De Boever and the pianist Jamal Moqadem performed a Strauss and Wagner concert together. This remarkable event was also a celebration of Wagner's bicentenary.